Content Creation for All Forms of Advertising & Marketing Support
EXTRAORDINARY TIMES DEMAND
EXTRAORDINARY IDEAS
MORE ideas? Yes, a lot more ideas. Because we have created so many different things – print, electronic, out-of-home, point-of-sale, broadcast, trade show materials… the list goes on. And one thing ties it all together… As far as we're concerned, there is no box, and we push to prove it. Nobody works harder and cares more than the Ideabenders.
Premium Seating ticket design for Boston Bruins and Boston Celtics 2001-02 season at the FleetCenter, now TD Garden.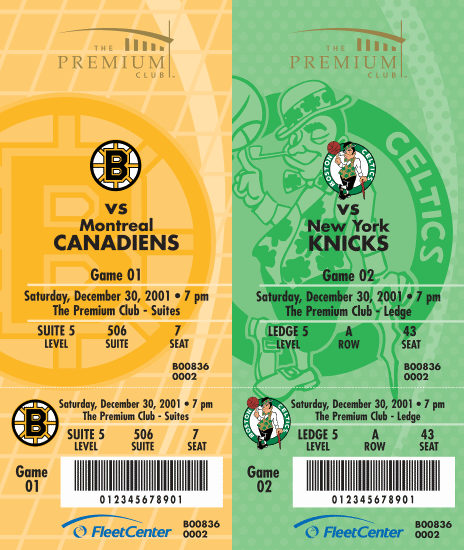 This site is old school, but it has very robust organic search backbone - if you're looking for "Rivco Windows" or "Rivco Window Repairs", you're going to get to it in 2 clicks, max (the first one is theirs, too). Think we're kidding? Click to Google it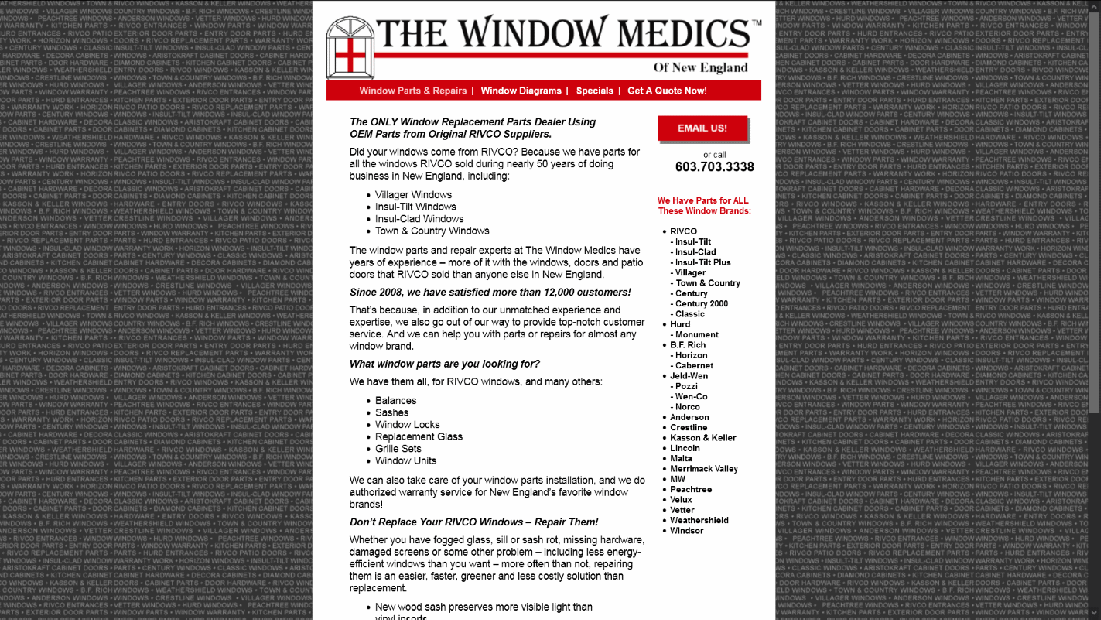 Focused Eye Care runs a lot of radio, and one of the secrets to radio success is keeping it fresh and interesting. We use female and male VO – and occasionally the doctors – and a compo of 15-, 30- and 60-second spots. Play to listen.
Ohh… Tracy Wampler, Bob Fichtel, and Casey Holt have done so many more logos than this, with Ideabenders and in previous lives. You're bound to be familiar with one of more of these. Click for PDF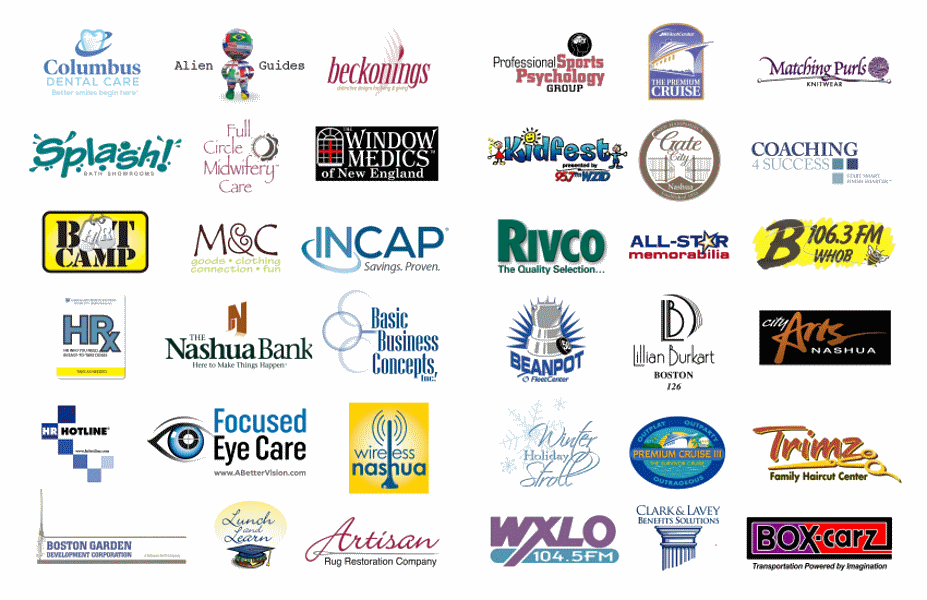 Tracy Wampler's sister had an idea, and we had some time to bring it to fruition, which meant meetings with potential retailers (including Walmart), negotiations with manufacturers, and a couple of years at Toy Fair in NYC. Our grandkids love 'em!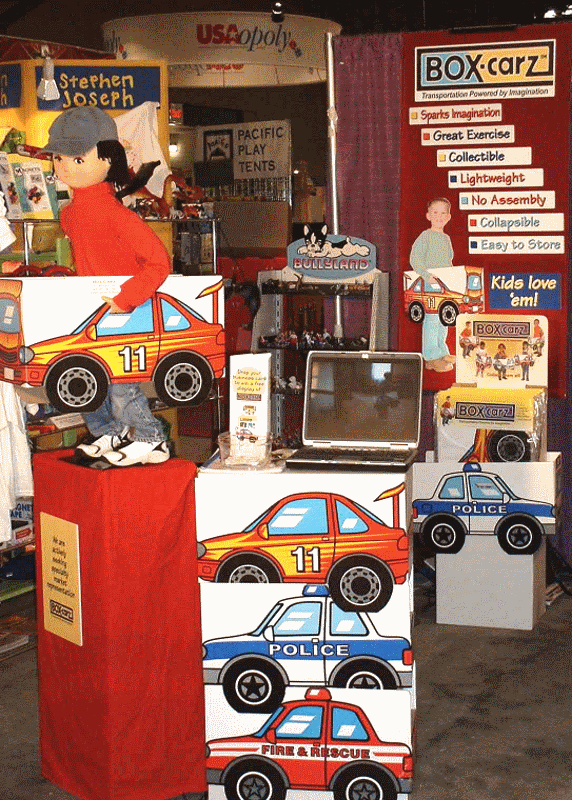 We took such a novel approach to creation of these materials – an "in-the-case" look – that the client flinched. Then she said "Let's do it." And within a year, Burkart rose into the top tier of professional flute and piccolo brands world-wide.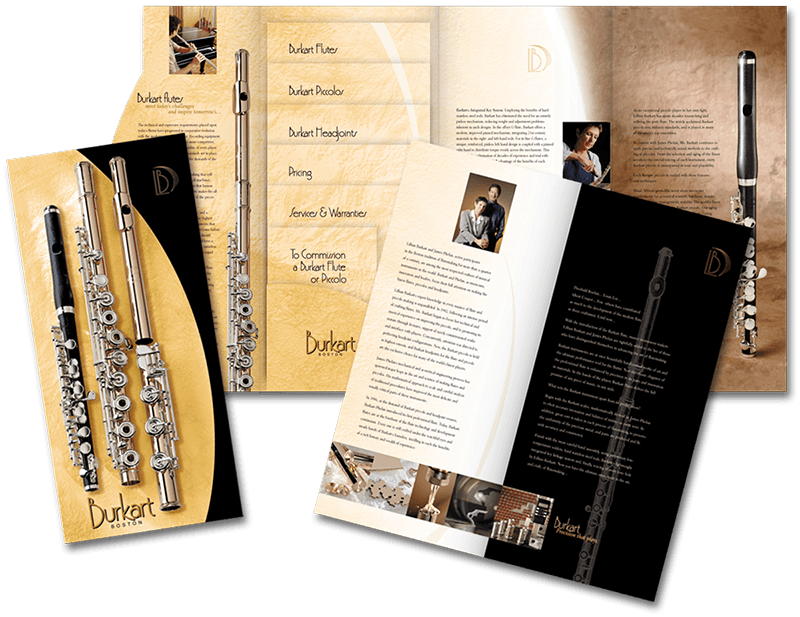 Ideabenders created the original logo for HR Boot Camp, and creates a different theme and materials for it every year. In the 10 years that the program has been running, this is our favorite so far, but we'd happily show you others. Click for PDF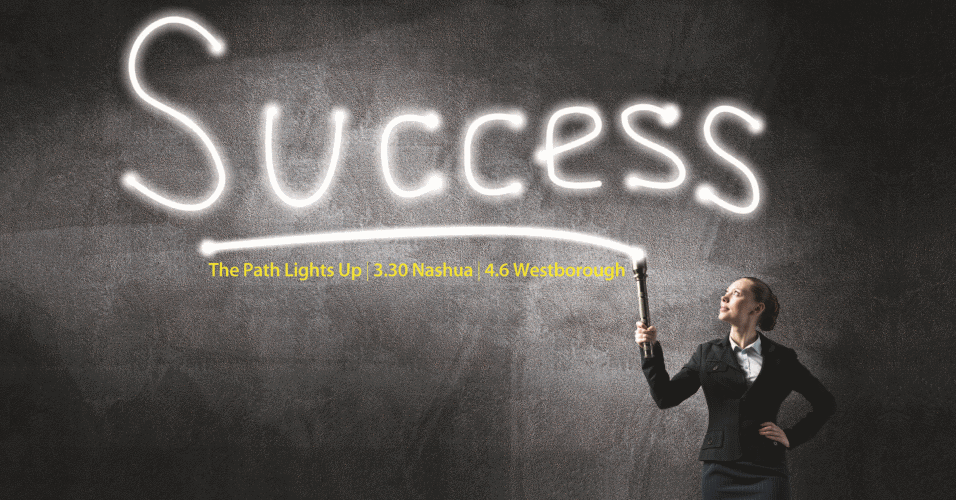 Does your dentist provide as much information on the web as Dr. Joe Columbus does? Probably not. That he does is one of the reasons why this site helps ramp up his patient count and his positive ratings. Knowledge is power! Click to Site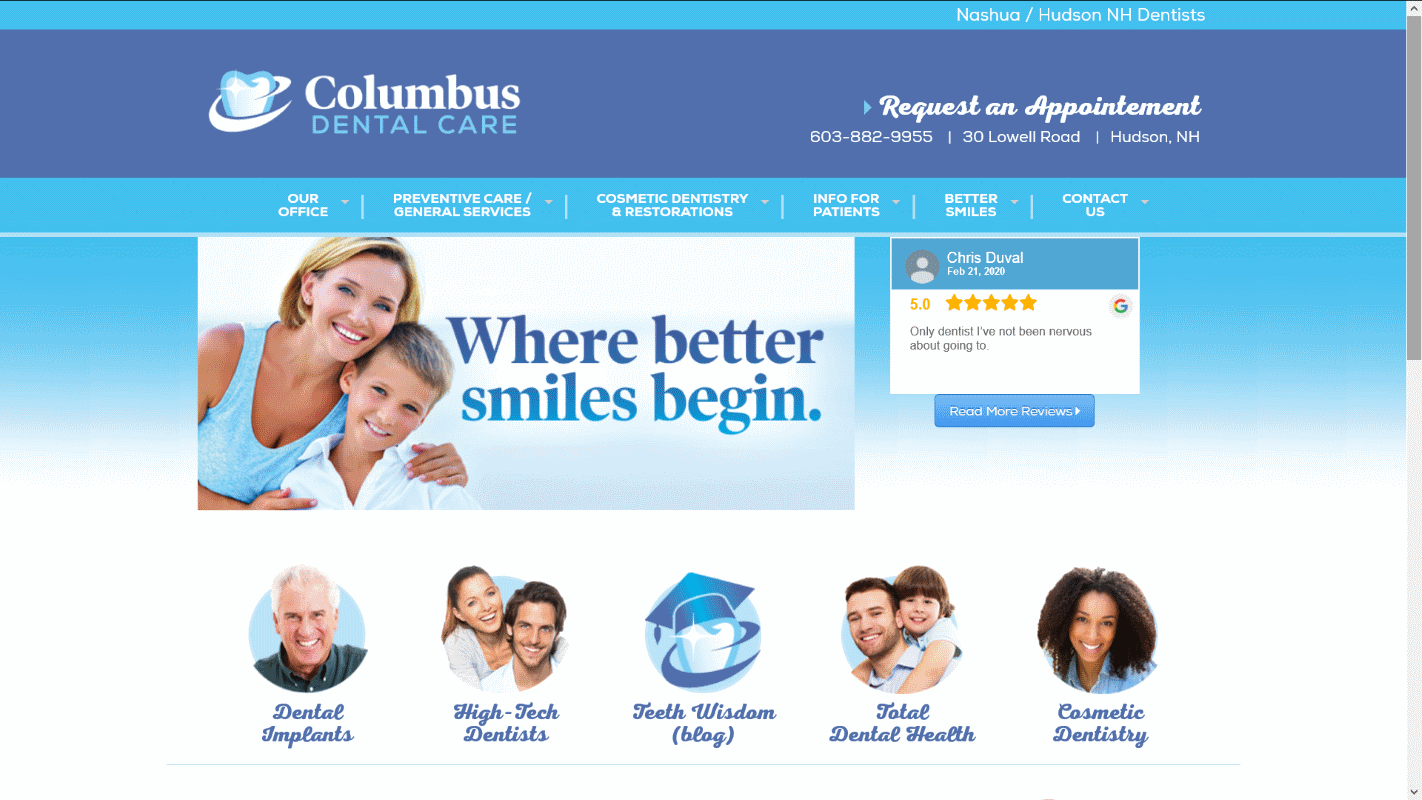 Nosotros hablamos español. Well, only a little, really. Plus a bit of several other languages, which helps us get perfect idiomatic translations – "…full round sound…" here and "…the song of a lark…" somewhere else. ¡Perfecto!

We "road-blocked" Sundays on several radio station with this spot, knowing the target audience was inclined to Sunday listening, then sat back as the client fielded phone calls and emails on Mondays and Tuesdays. Play to listen.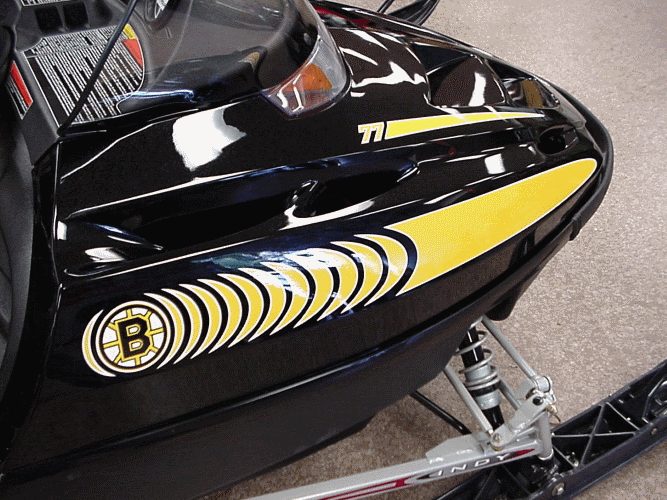 Decal design for a snowmobile given to Boston Bruins Hall-of-Famer Raymond Bourque by New Boston Garden Corporation.
Allied Printing does business nation-wide. When they were puzzled about who to have produce a magazine campaign for them, the pieces got put together by Bob Fichtel on design, and Casey Holt on concepts and copy. Click tor PDF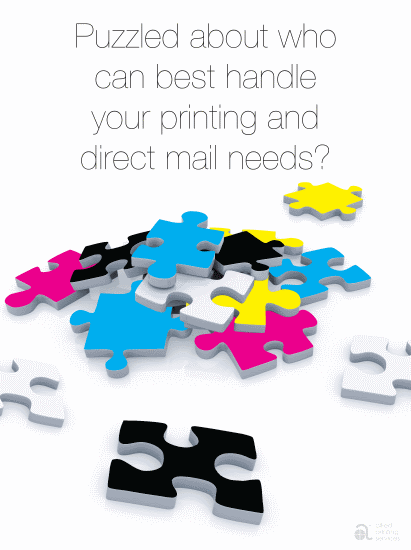 We hired Mike Marland, a well-known NH cartoonist – he of "Snuffy Smith" fame – to create these beasts in basements that can be tamed by the plumbing and HVAC experts at MASI. These ran on the funny pages. Where else, right?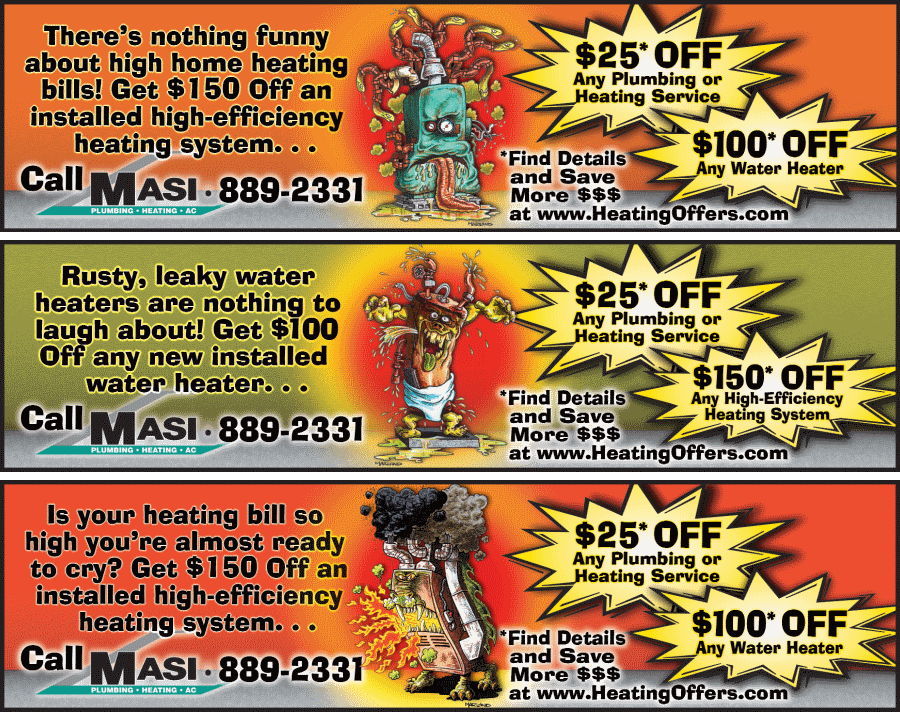 Casey Holt started out in radio sales, but he didn't sell time – he sold ideas. He has written, produced – and sometimes voiced – dozens of radio spots, and nobody does it better. (Maybe as well, but not better…) Play to listen.
At one point, Platinum Audio produced the largest and most expensive home-use loudspeakers in the world, but they were best known for world-class sound at a small size. Ideabenders is best known for world-class creative at any size.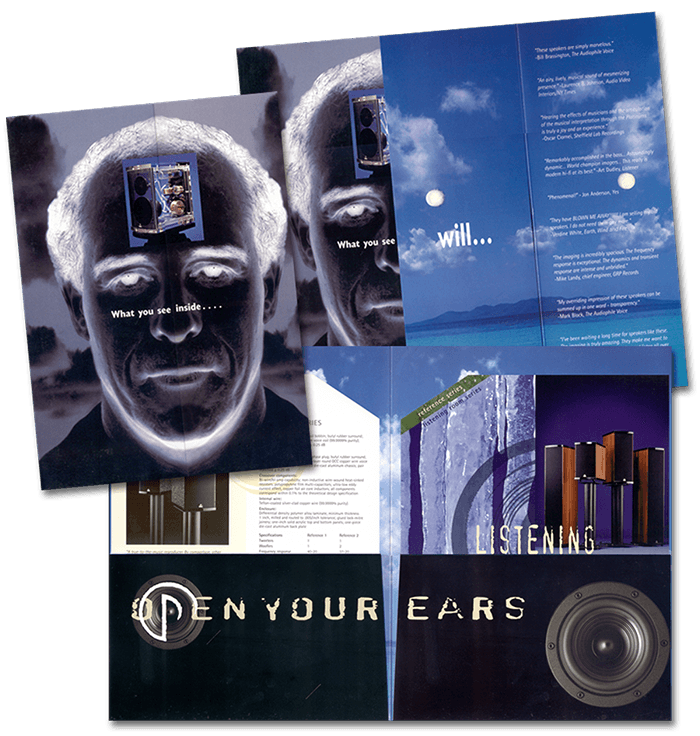 Another creative Rotarian produced the logo about 6 months before Casey Holt arrived in Prague, but he and Tracy Wampler have coxed this event for 10 years, and it is now the biggest Rotary fundraiser in District 2240. Come Czech it out!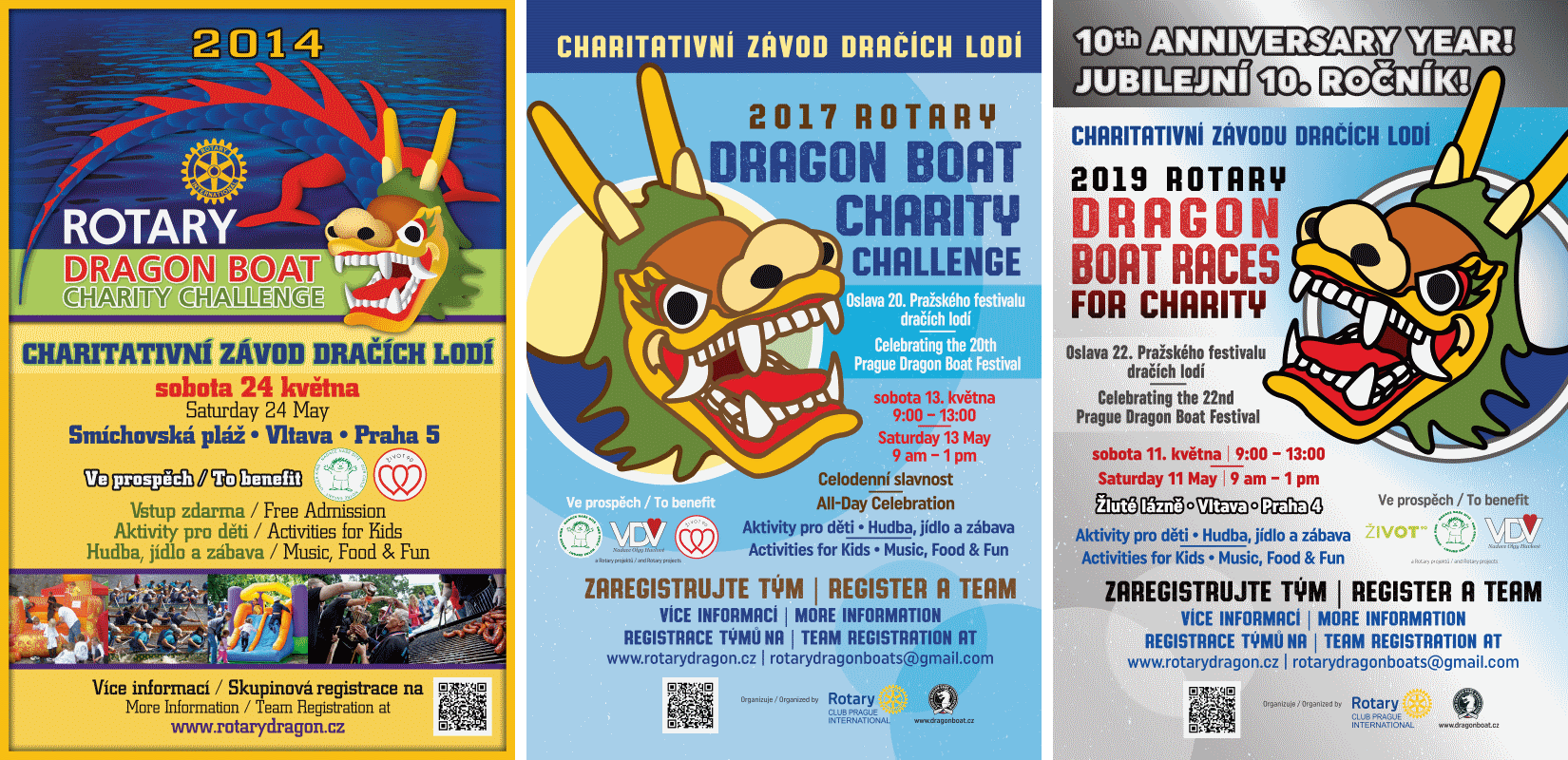 Ideabenders has created dozens of direct mail pieces for Clark & Lavey, for various products and events, with great success. We continue to use direct mail because the US Postal Service always delivers, and we like delivering results.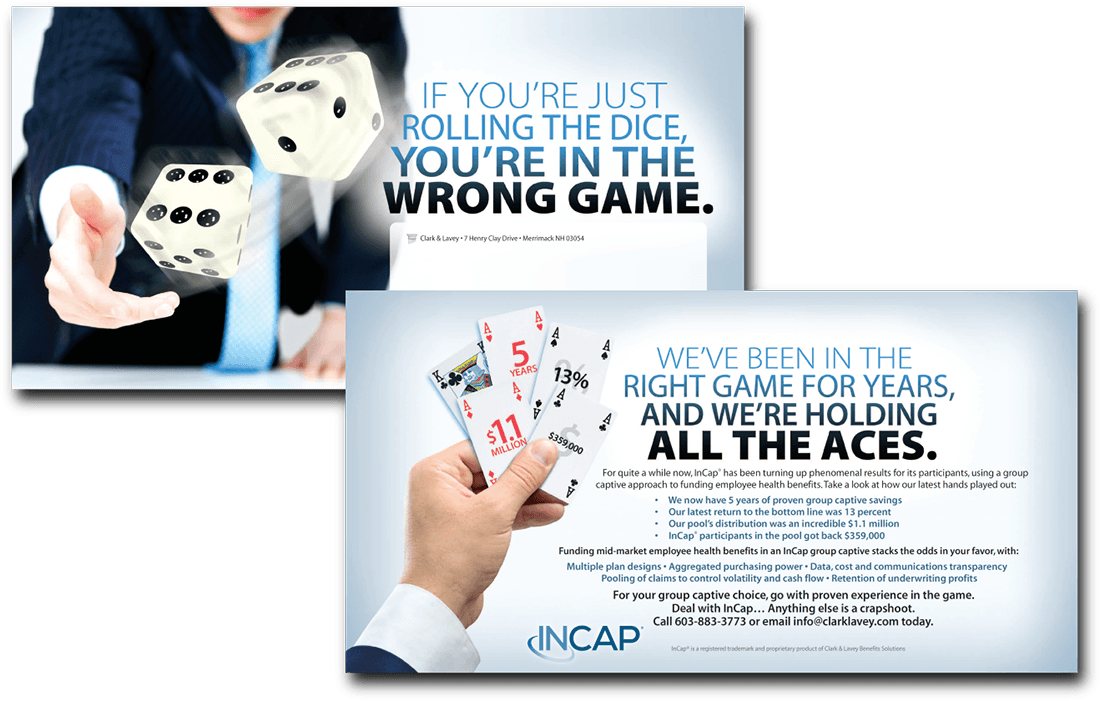 Back in his radio days, Casey Holt added lyrics to a piece of production music, carved it into several versions, sang it out with air talent Cindy Beals Brooks, and pumped up the volume for the craziest gas station in the nation. Play to listen.
Nothing makes Casey Holt happier than to bend words – especially homonyms – to make target customers smile, and this job was a dream come true. When we showed the piece to the two guys who run the show, they liked it, too.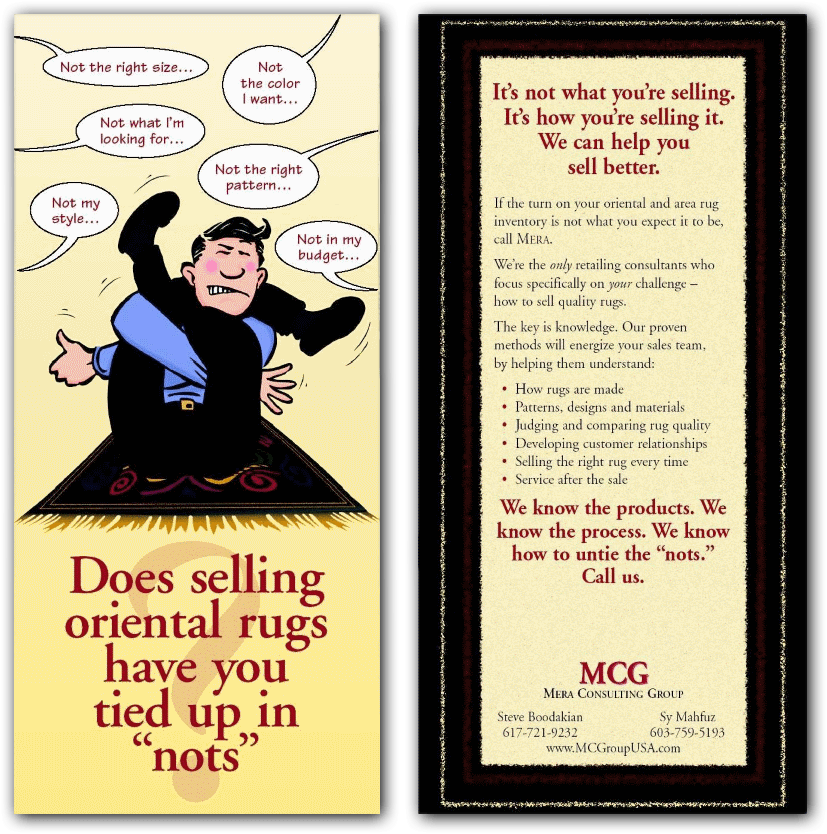 If you sell a lot of windows and you're paying for that classic "knot hole" promotion at the ballpark, you might as well bring back memories. Cool that we could also tie it into another product RIVCO sold – Diamond kitchen cabinets.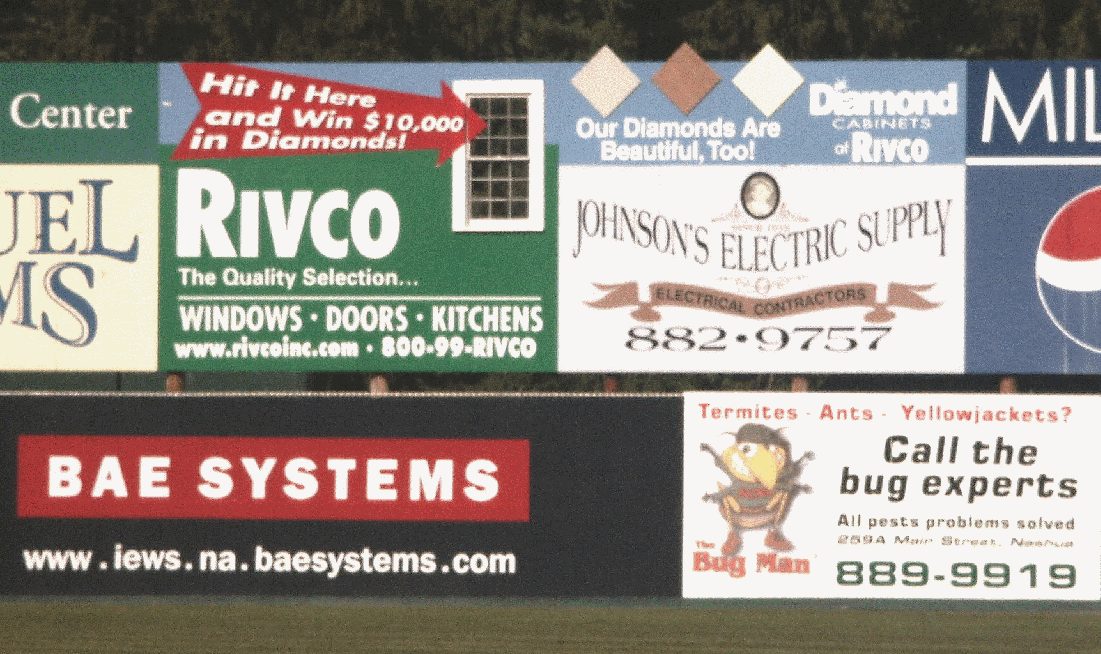 Ideabenders did a lot of work for Tulley Automotive for a year or so, and this series for their BMW franchise ran primarily in business publications and high-end magazines. The headlines were not BMW's – Casey Holt wrote them.

Online tiles that supported a year of full-page ads for Fletcher's Appliance. Samples show our attention to the details of model #s, graphics, pricing, and more, to create eye-catching ads and fantastic in-store traffic. Click for PDF

In the mid-90s there were still plenty of folks over 55 with memories of the Roaring 20s and Great Gatsby, and print still ruled. Our series of 3 ads struck a chord, and quickly filed this 55+ complex. Click for PDF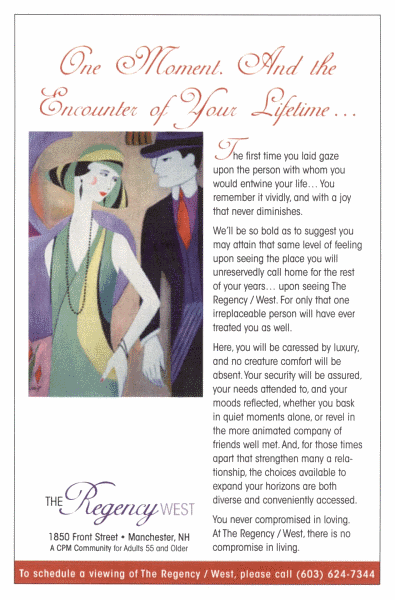 The same developer who built Regency West put up Washington Park, but it was designed and marketed to a much more varied audience – people from mid-20s to retirement age looking for the comforts and amenities of home.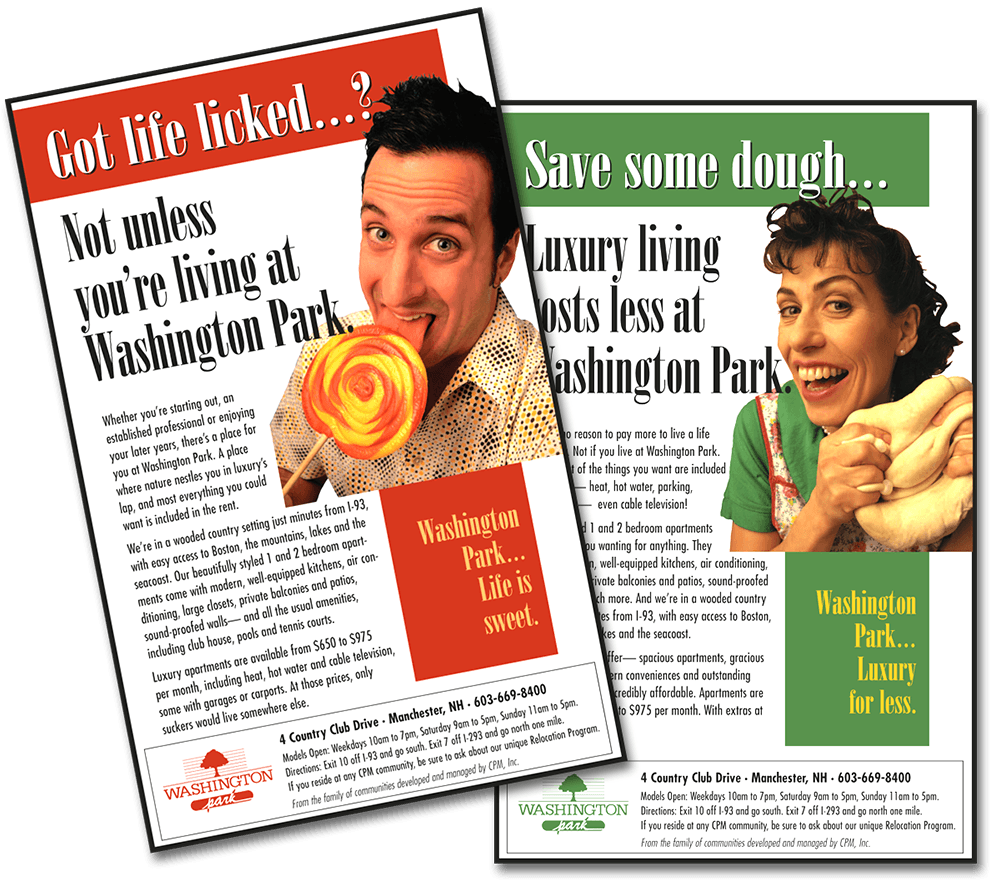 We really loved the work we did for PRG, and so did they, as we helped turn business back around in the years following the burst of the dot-com bubble. If tough times are looming in your future, have us weave some success for you.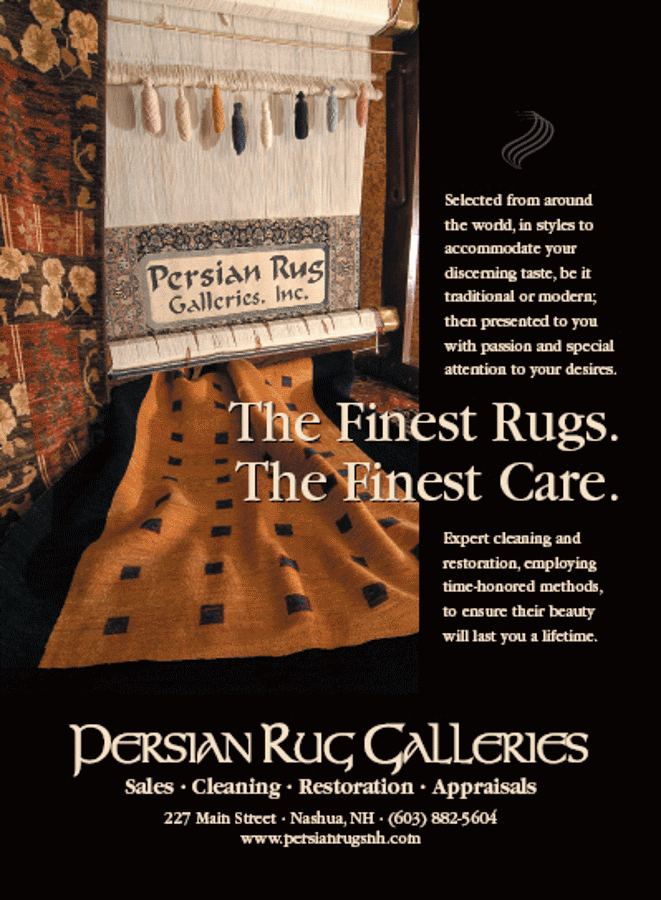 Truck wrap for RIVCO, at one time the largest manufacturer and distributor of windows, doors and kitchen cabinetry in New England. RIVCO windows continue to be serviced and repaired by Ideabenders client The Window Medics of New England.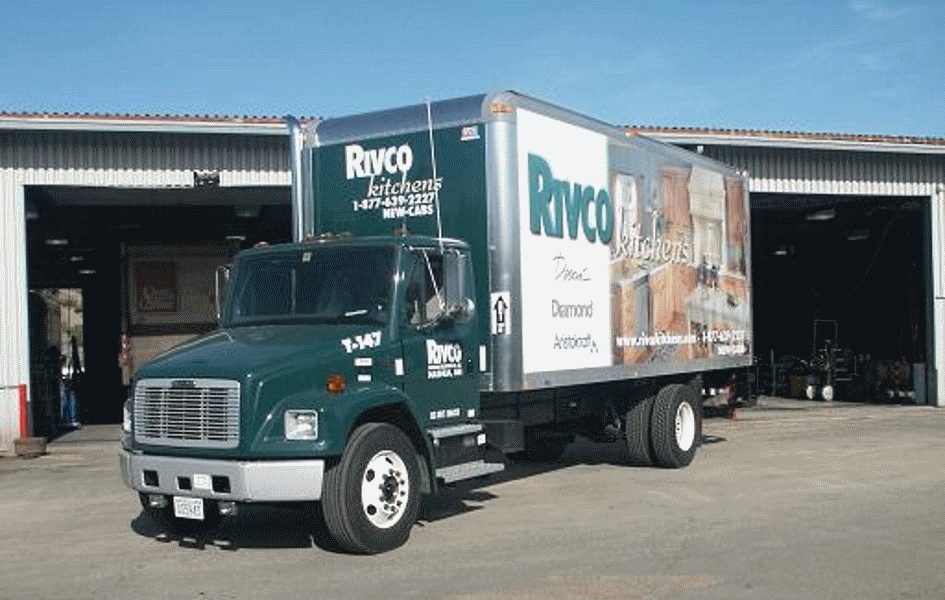 The VT/NH chapter of Associated Builders and Contractors recently asked us to spec out a sample slider file for their website, and this is what we gave them. Someday soon, we're hoping to build more for them.

One of several dozen print/online/social media ads Ideabenders produced for M&C Clothing & Goods, a green-oriented retailer of top-quality consignment and first-quality items. Words and pictures put together in a funky, feel-good way. To see more… Click for PDF