Crazy and Funny Advertising Concepts from Ideabenders
EXTRAORDINARY TIMES DEMAND
EXTRAORDINARY IDEAS
Yes, at times we have TOTALLY BENT ideas, the kind of ideas very few, if any, other people would come up with. We even get the media to bend the rules for us once in a while (because we're not jerks about it). Some of these flew right away, some took a little persuading, some died whimpering in a corner. We rock on!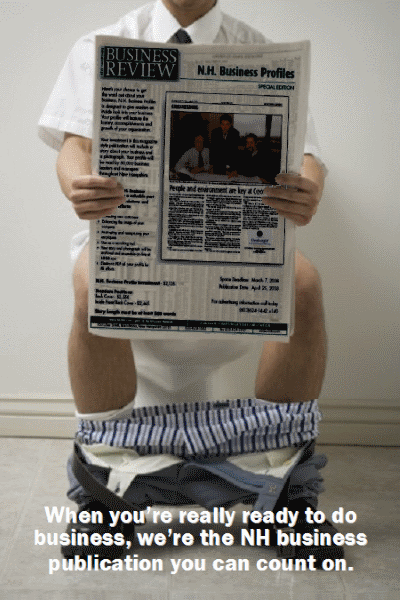 Spec creative for New Hampshire Business Review, one of two business-oriented publications in New Hampshire. Not sure why we never heard back.
Everyone wondered if we'd lose the account over this one, but the 'target' of the ad absolutely loved it and still gets mentions about it, 20+ years later. Click to PDF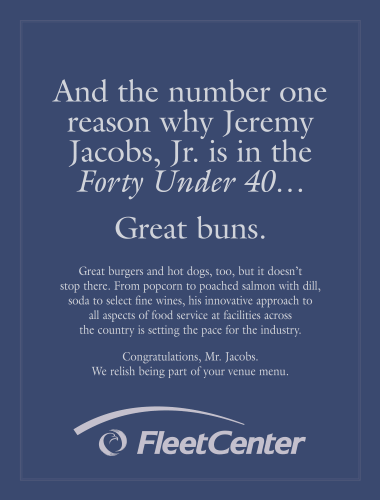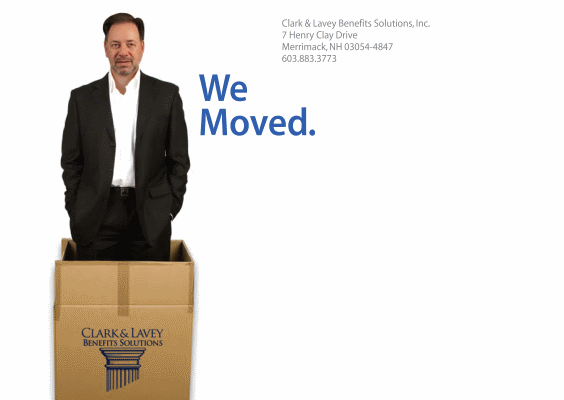 Humorous postcard produced when an eponymous corporate insurance benefits provider relocated. Click for PDF
During the agency's previous iteration, we made a real spot using all but one segment of this same footage, and then surprised the client with it. Guess what? It far out-performed the straight version. Play to watch.
We got the local paper to re-design the front page of its Sunday comics, which wrapped the paper, so that this ad would appear "above the fold".

Not everyone at your 30th high school reunion will know that you are now an advertising creative director running your own shop. The program needed sponsors, so… He's still nuts. Click to PDF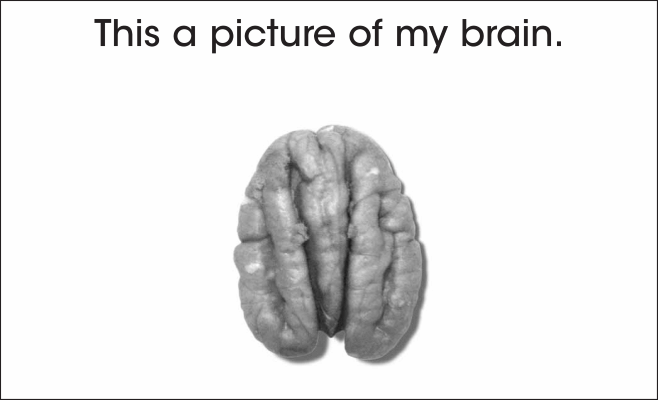 Design for tickets to the 2001 Season Preview for Premium Club clients at the FleetCenter, now TD Garden. HAL was a no-show.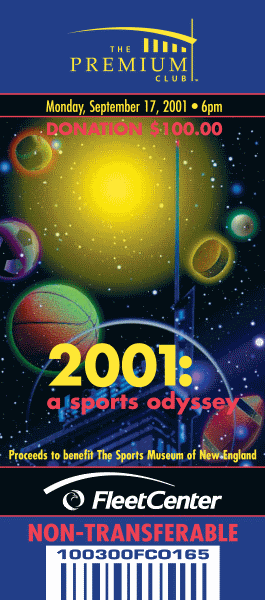 VO wizard Jim O'Brien invited his buddy the "Little Guy" to help Ideabenders make a point about how quiet ProCore interior doors are, and sales of them at RIVCO went through the… ahhh... roof. Play to listen.
When you really, really want that big job with your bank's parent company, and a video is part of the interview process, you put something together that shows how committed you are. And you get the job. Play to watch.
"Everybody shows me logos with shoes. I'm sick of that," said the owner of Alec's Shoes, an institution about to relocate to much larger space. "I love the foot!" he said when we showed him these. But he never used either one. <sigh>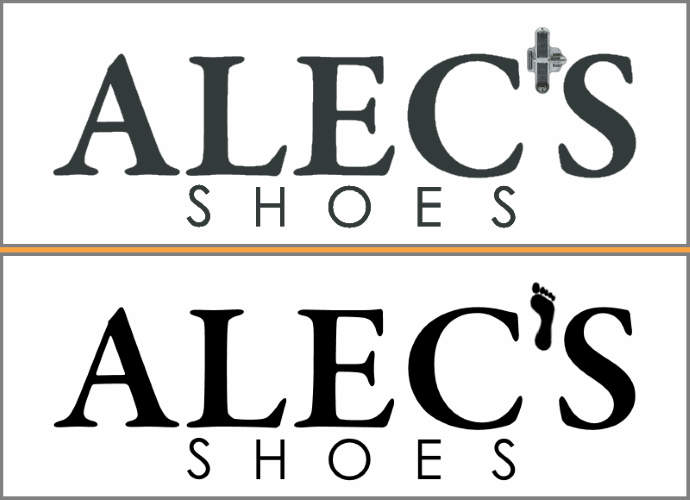 Spec video for the same shoe store, based on the premise that old-school stores do a much better job with fit than mall and outlet stores like those Alec's has driven off. Easily customized, and available in non-competing geographies. Play to watch.
We did a 4-part campaign for Papergraphics, in Merrimack NH, that included print advertising, and a set of mailers that highlighted their various capabilities and the reasons why print is still a very effective medium. Click for PDF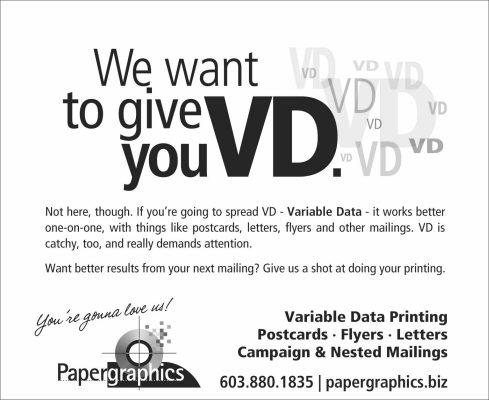 How do you make a point for one client that is way outside the (ad space) box? Ask another client if they would be willing to share some ad space, and then lay out the ads so that point gets made, in a very memorable way.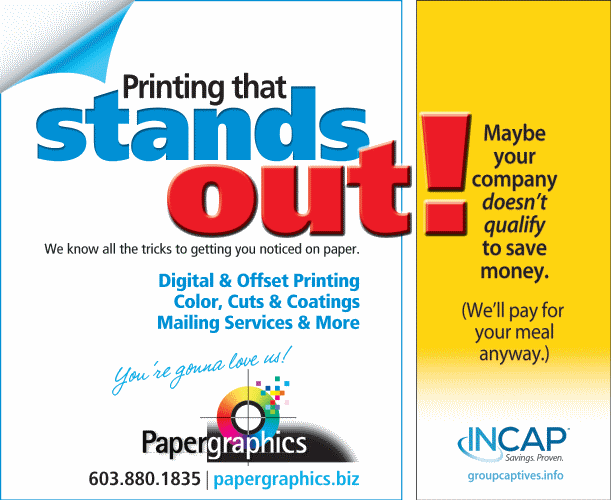 The client rejected this version and it's probably well they did, with everyone sensitive at the height of #metoo movement. But we did make another version work, and make the point. Click for PDF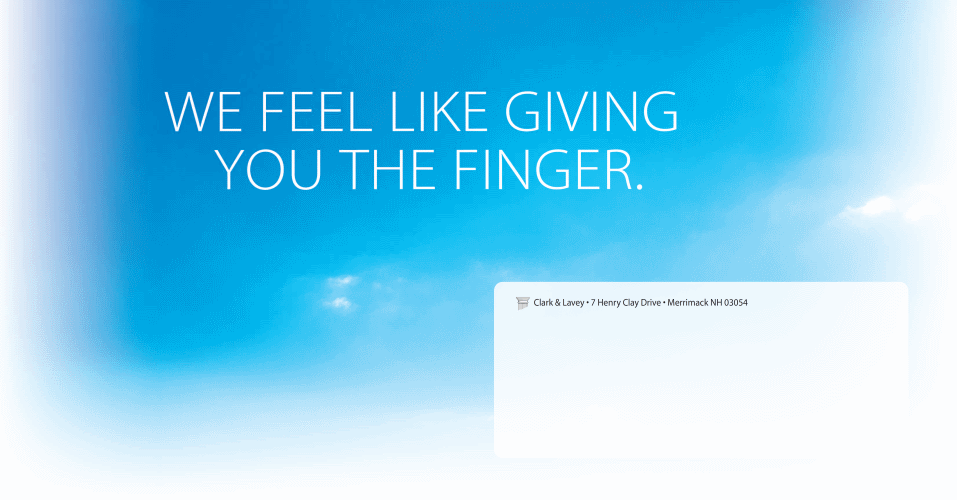 Nashua NH is renowned for inventiveness, and one of handful of places in the world that ever had triangular manhole covers, so when former mayor Donnalee Lozeau sought designs for a unique key to the city, this idea came in head and shoulders above the rest.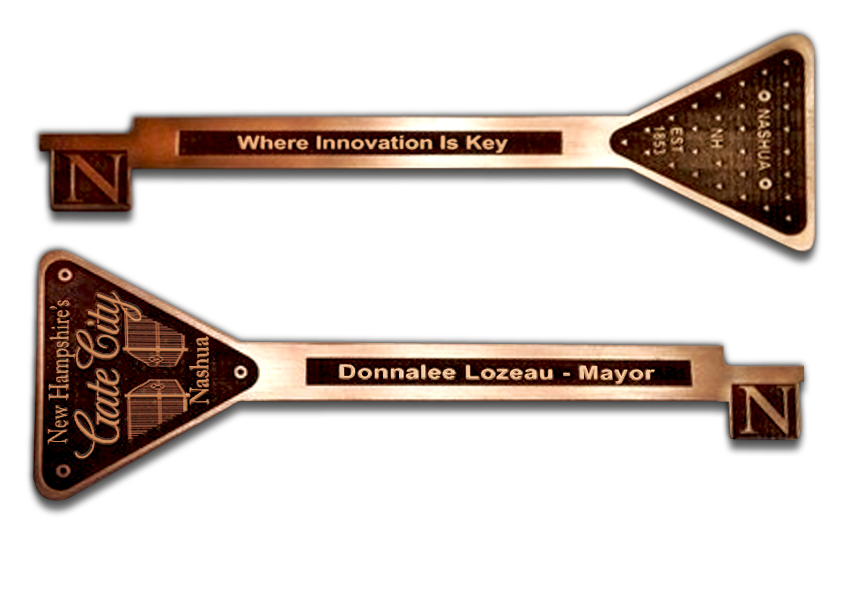 Those years with a dualie in C.E. and Furniture Design didn't go to waste when Casey Holt designed 3 of these kitchen kiosks for RIVCO that could be pallet-jacked into position, the top cabinets raised, walls attached, plugged in, lights on… Voila!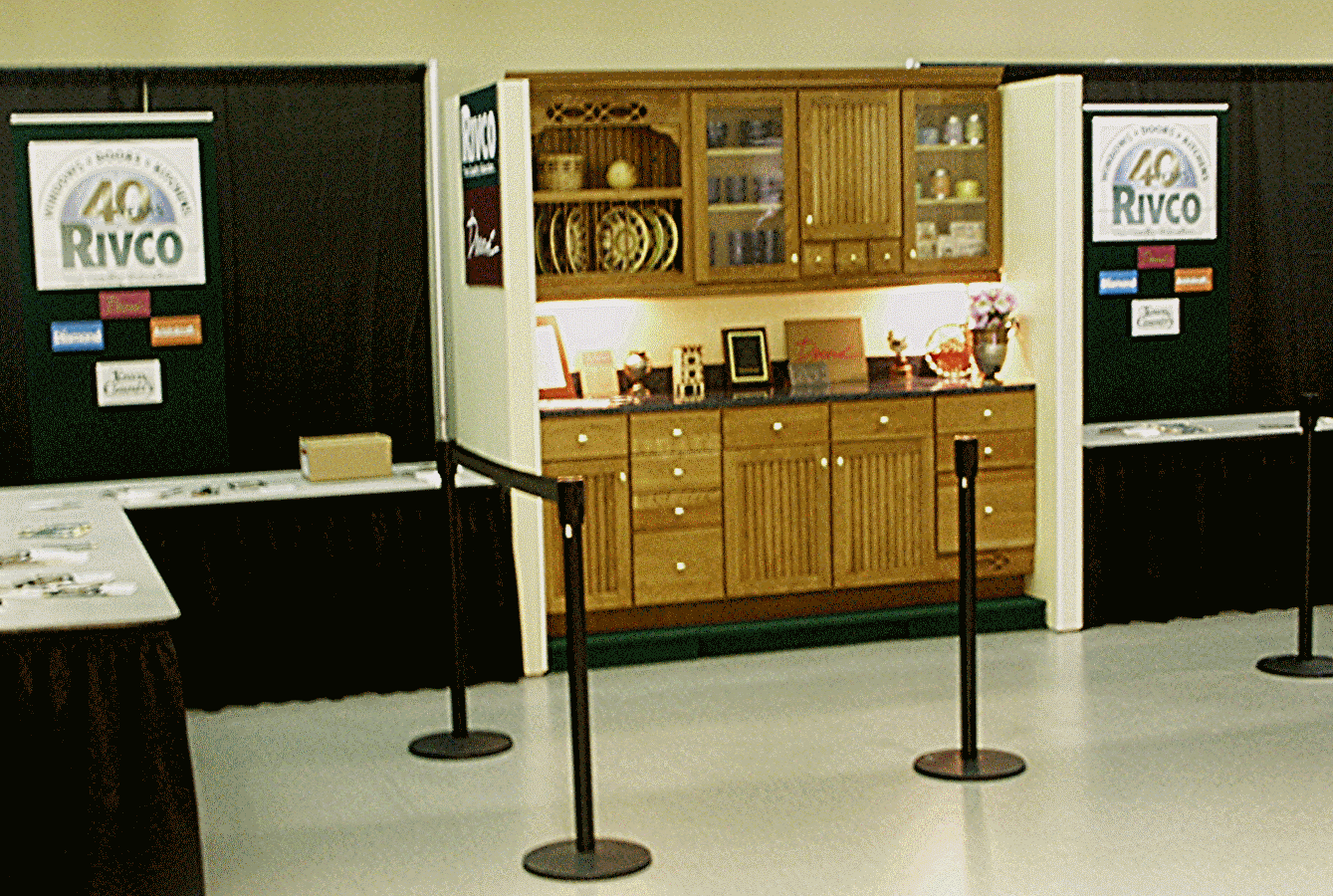 We really wanted to do the version on the left (you see why), but the brand guidelines of Rotary International wouldn't allow it, so the version on the right won out.